---
Illuminated Car in Japan

---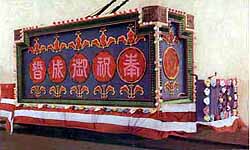 Decorated cars which operated in 1924 as a celebration of the marriage of the Showa Emperor Hirohito.
 In old Japan, beautifully decorated cars were operated when celebrating.
 These cars which called "Hana-Densha" were Illuminated with artificial flower and lamp and flag, etc.
 In 1905, the first Hana-Densha was operated to commemorate the triumphal return of the Russo-Japanese War. 
 Then, let's see the trains that ran in old Tokyo for a joyous celebration.
---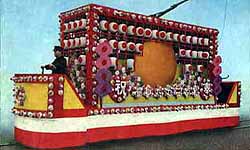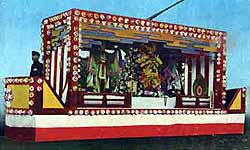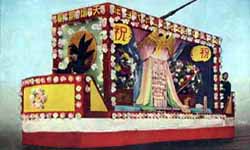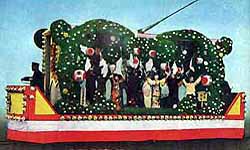 These cars honored 2600 years since the foundation of Japan.
 National Foundation Day which is the anniversary of the accession to the throne of the first emperor Jinmu,(in the year 660 B.C.) was cerebrated actively in 1940.
---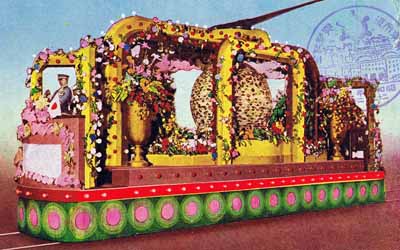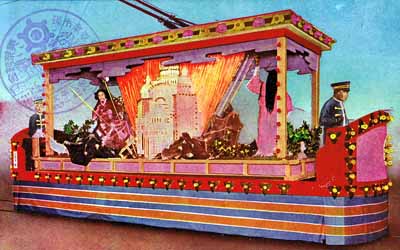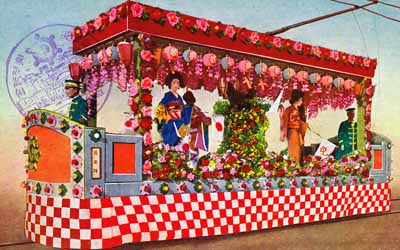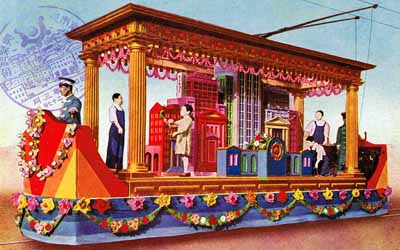 The revival of the Great Kanto Earthquake was celebrated in 1930.
 The disaster struck Tokyo and Yokohama in 1923 , and about 100 thousand people died.
 Most of them were victims of the fires.
広告